Certified Litigation Specialist
Less than 1% of Lawyers are Certified as Litigation Specialists by the Law Society of Ontario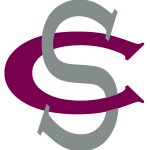 CS – Certified by the Law Society of Ontario as a Specialist in Civil Litigation
CONSULTATION OPTIONS:
Telephone Consultation – 416-447-4-LAW (or 416-447-4529)
Video Consultation
Formal In-Person Consultation
Client Testimonials
This is by far the best courtroom lawyer I have ever dealt with. Results far exceeded expectations in a big courtoom brawl and we received everything we expected and more. In other cases we have brought to Mr. Payne over the past 10 years, he has resolved claims efficiently and effectively. his perfect court records speaks for itself. He is professional, sharp, and knowledgeable. He is honest about risk and costs and is worth every penny. We highly recommend Payne Law firm.
My experience with Mr. Payne was a rewarding one. He did his homework with very detailed steps and therefore arrived to court prepared and confident. He spent the time in being well prepared by questioning, researching, asking the right questions to the witnesses and all this resulted in winning the case. At the end the judge said: You convinced me.
Very professional, explained the various stages in the case and expected deadline. I was kept informed ahead of schedule to properly prepare. Any questions I had were answered in a timely manner. I was well at ease with Yan and his staff which made the process that much more stress free. We mutually understood our respective positions and the direction to take towards positive results. I am more than happy with the service provided and the result. We set a goal, worked towards it and achieved what we set out to do. Highly recommended.
Hiring Payne Law for my employment dispute was the best decision I have ever made. This is a very professional, organized and efficient law office. They take the time to walk you through your options and give you the best information possible. After that, they get results! Payne Law staff restored my faith that there are good ethical lawyers out there. I cannot thank them enough and I have since referred them to many of my friends and family!
I have retained Mr. Payne firstly in 2008 to resolve a commercial dispute and secondly in 2012 to appeal for a court ruling related to the Canadian Income Tax Act. In both cases, solicitors have been retained prior to my switch to Mr. Payne. In both cases, Mr. Payne has achieved and exceeded my expectation in view of the tough and complicate adversity I have confronted. Mr. Payne proceeded on each case methodically and attentively with calm, professionalism and knowledge and my anxiety subsided immediately after my decision to switch to Mr. Payne.
"I strongly recommend you retain Yan David Payne as your lawyer before the opposing side does"
Honest lawyer. Tells you like it is. Billings came in as quoted. Did not waste time and money to get the job done. Won my case against very experienced lawyer. I was very impressed. Have recommended him to family and friends. Staff is very friendly and helpful as well.Mary C
Yan is a great negotiator and trial lawyer. He delivers on his promises!
Yan and his firm were honest , straight forward , and frankly a pleasure to have on my side !!! Many thanks to Payne Law !!! Derek P.al Text
I was kept well informed via email communications and telephone calls throughout the proceedings. Yan was always professional in his manner and conduct, and I was especially impressed with how he handled himself during mediation and pre-trial. He was well versed on the subject matter and corrected opposing lawyer on the facts on a couple of occasions. I believe his diligence was instrumental in reaching a very satisfactory settlement.
"His advice was clear and concise, paving the way for a smooth transaction."
"He and his associates were on time, on budget, and to my pleasant surprise very knowledgeable both on a strategic and tactical level"
"Their skill in advocacy, strategy, and negotiation successfully resolved my case before going to court"
"I believe his diligence was instrumental in reaching a very satisfactory settlement"
David represented my corporation in 3 cases. In all 3, he and his associates were on time, on budget, and to my pleasant surprise very knowledgeable both on a strategic and tactical level. In one particular case, we laid out the groundwork to the best of our knowledge, only to show up at the court to see – by pure coincidence- another party with a claim against us present to submit a claim. The opposing lawyer jumped on this opportunity and requested to combine cases, but Mr. Payne was so well versed and mannered that he convinced the judge that this was not appropriate at the time. The judge agreed and later on we one the case. In the mean time the **** lawyer of the opposing side lost his license….
I was very impressed with the advise I was given. Settling my case was the best thing I could have done. I highly recommend Yan David Payne.
Very thorough and knowledgeable with his work. Keeps positive attitude and always informs his clients, keeping them up-to-date with any new information.
Mr. Yan David Payne is a very professional and honest lawyer, who took the time to discuss and inform me throughout the various stages. He resolved my matter with his knowledge and abilities for a positive outcome. He is the best, along with his friendly and helpful staff. UA
Yan is a smart and empathetic lawyer with a detailed and thorough approach. He is not about the money. it is more important for him that he does what is best for his client.
"Yan and his firm were honest, straight forward, and frankly a pleasure to have on my side!!!"
Past results are not necessarily indicative of future results.  The amount recovered and other litigation outcomes will vary according to the facts in individual cases.  Please speak with us about the facts of your case.
Recent Decisions
Certified Civil Litigation Specialist
Top Litigators in Toronto
Top Civil Litigation Lawyers
Comments are closed.